Don't want to miss out on BearJam's latests? Subscribe!
"Do you remember that video from 3 months ago that had lots of blue in it?"
This is how so many of my conversations go when I'm sitting at my laptop searching for inspiration.

As creatives, we have a constant need to come up with new ideas, make new things, and do it day in, day out. Gone are the days of being struggling artists; creative block doesn't really work for a 9-5. Getting inspiration into an office friendly format is where references come in…

References are an incredible tool - they get the team excited, they get a client excited, and most importantly, they get you excited. Being able to share a fully formed visual representation of your thoughts to someone whose brain might not be as visual as yours is an invaluable tool to the creative process.

Getting a client in a good mood can be a hard task, and yet - show them a couple of exciting gifs and you're in!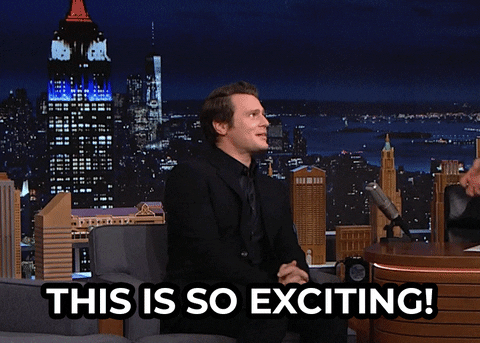 We'd love to have the luxury of weeks of research for every project that comes in, but often, we need to be able to pull ideas out of a hat on the fly.
Having a brain full of references you can pull from is definitely a skill that takes years to master. Sherlock Holmes has a mind palace, the rest of us have a mind dump… So we need ways to solve this.
At BearJam we have weekly creative inspiration sessions where we all share something interesting we've found that week, and doing this means we have a collective mind dump that we can all pull from, for pitches, for shoots, for edits - you name it, we've got a use for it.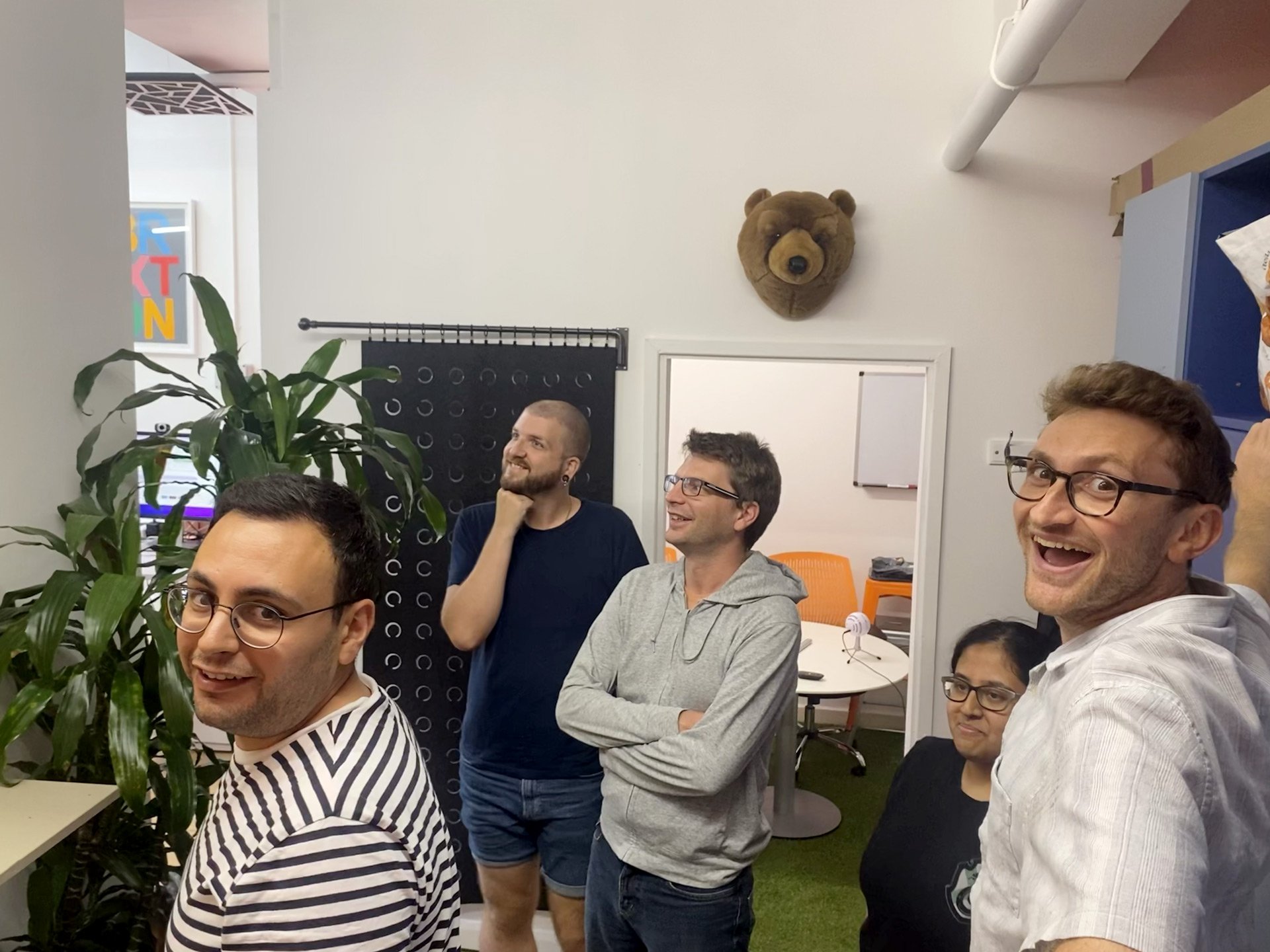 Let's face it, inspiration is all around and I personally find it useful to top my brain up as often as possible with inspiration from many sources. Whether that's as organised as going to a museum, reading a book, or just going for a pin, you never know where the next idea will come from. And as a wise man once said:
"It's not where you take things from – it's where you take them to." — Jean-Luc Godard
Over the years I've curated a Pinterest filled with references, and looking back on it is always a trip through memory lane as a reminder of all the projects I've worked on. Recycling and building upon unused ideas is a great foundation for new and interesting concepts.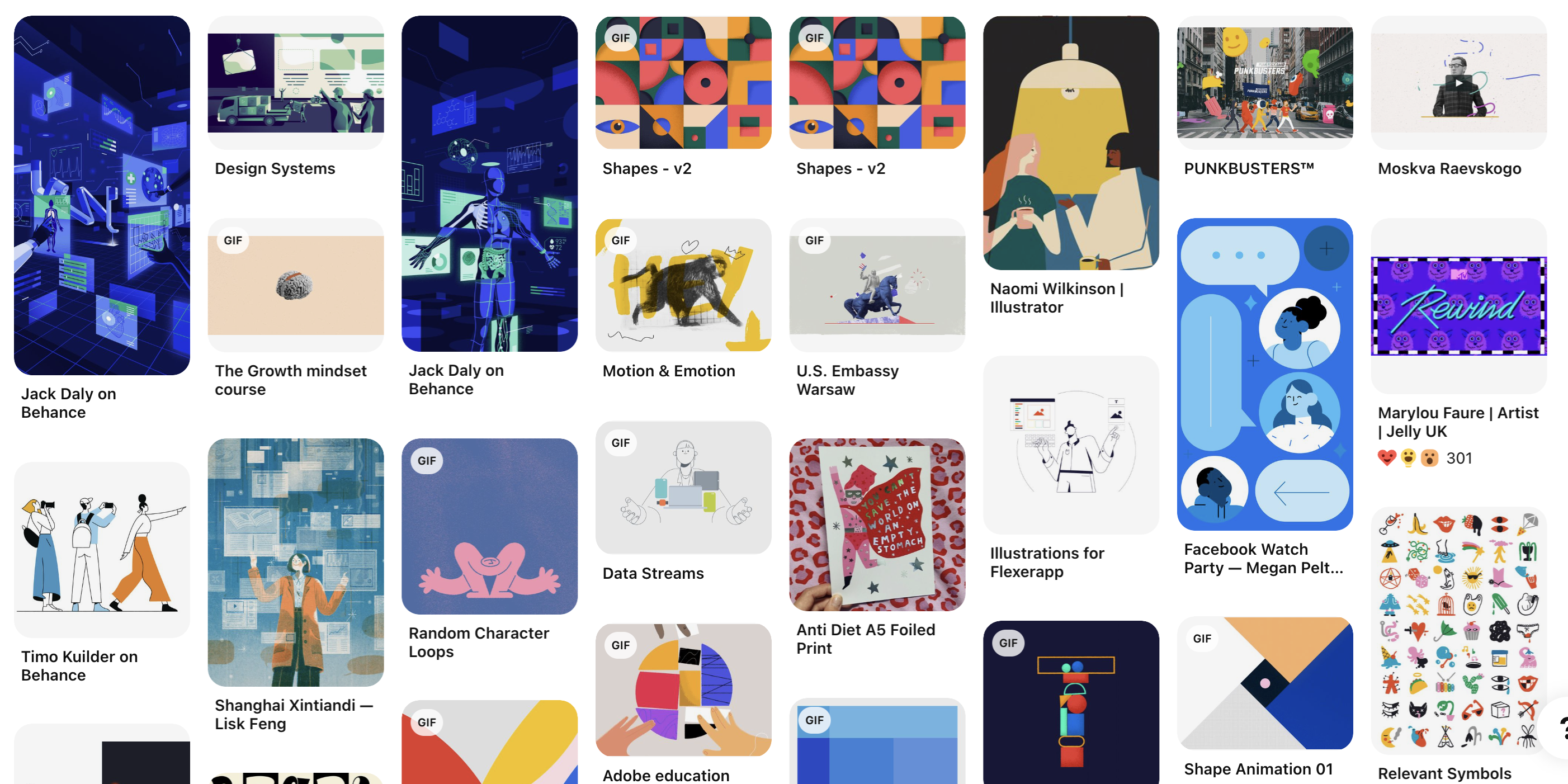 Todd Henry (The Accidental Creative) recently released a podcast about the slowmergence of ideas. He talks about how we often have the seeds of an idea right on the edge of our consciousness but we're so busy and distracted that we don't see it, and I think that sums up a great strategy for creativity. A slow, steady stream of inspiration just waiting to be plucked out for the ideal project.
So, time to fill your brain with seeds and the ideas will come flowing! I've already said about Pinterest being my pinboard, but here are some of our favourite places to collect inspiration from: